Once an HVAC tool tech, an expert dishwasher, and a sushi chef, I am now a student graphic designer finishing out my final year at the University of Arkansas. I have liv

ed in NWA since 2017, and I'm hoping to establish myself out here as a designer. I'm a bit of

a gamer. I love to play Final Fantasy XIV. Lately I have really been fascinated by art that is glitchy, futuristic, dystopian, and that is expansive and intricate.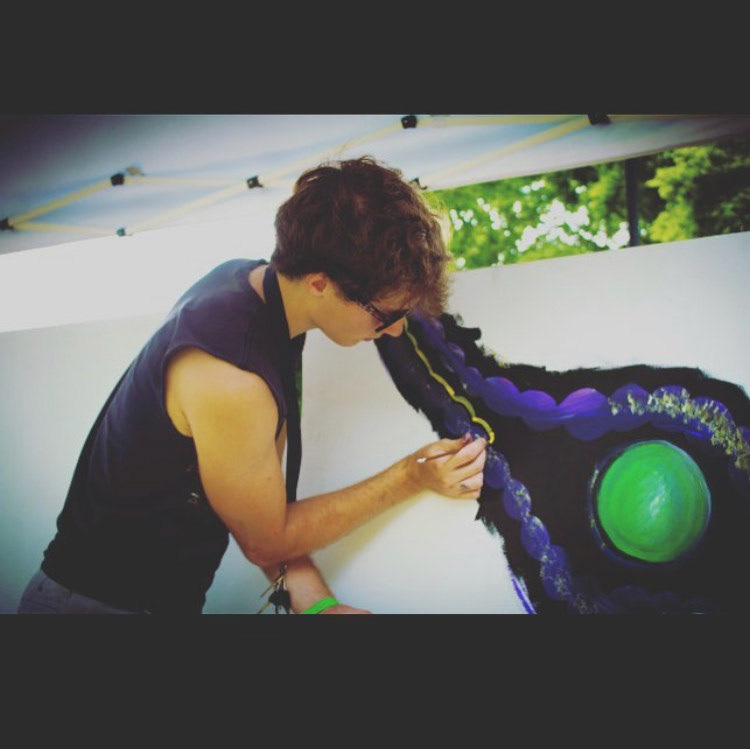 I believe that work should be something that you love to do. In my opinion, a person who is happy about what they do for a living will always do their very best to provide a good quality service and continue to push themselves to new heights to create happiness and satisfaction for others. 
I want to be in the position to support good causes by offering a percentage of my earnings to those causes. I want to be able to give to those who have such a tough deck of cards to work with in life. I want to be able to help other creative minds take that next step in their own adventure.
----------------------------------------
Bachelor of Fine Arts // Graphic Design
University of Arkansas


May 2023
Associate of Applied Sciences and Liberal Arts
Northwest Arkansas Community College


May 2019
Northwest Arkansas Community College


May 2019
----------------------------------------
University of Arkansas


Aug. 2021 - present
Equipment Operator
Poseidon Brands


Dec. 2022 - Mar. 2023
----------------------------------------